My Health Record in Explorer
Explorer Desktop now integrates with the national My Health Record, making it easier and faster for specialists to view patient records and access its benefits.
Integration
Once a patient's demographics have been verified in Explorer Desktop, health professionals are able to access their My Health Record, which includes documentation such as:
• Shared Health Summaries
• Specialist Letters
• Event Summaries
• Medicines View
• Prescription and Dispense View
• Pathology and Diagnostic Imaging Views
Uploading to My Health Record
The Explorer Desktop also allows clinicians to seamlessly upload specialist letters, prescriptions and event summaries directly to My Health Record. This can be configured on a patient-by-patient basis to automatically upload documents depending on the patient's preference.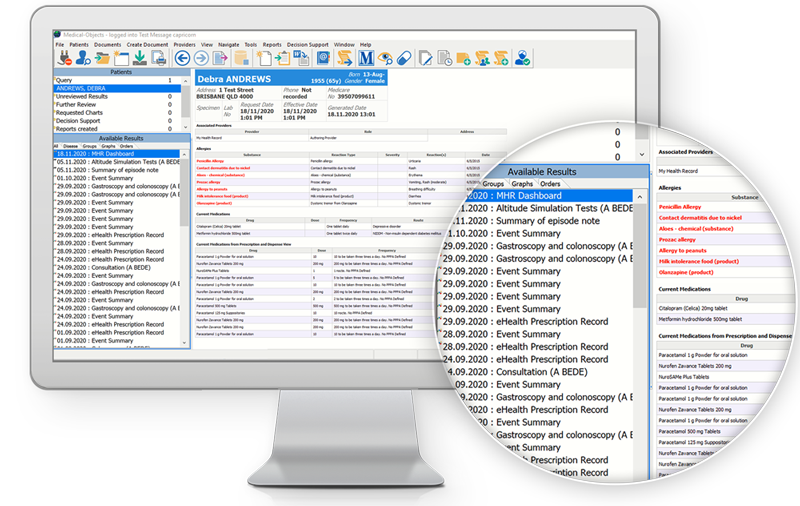 My Health Record Resources
The Australian Digital Health Agency provides online training, webinars and other resources for healthcare providers to learn more about My Health Record.