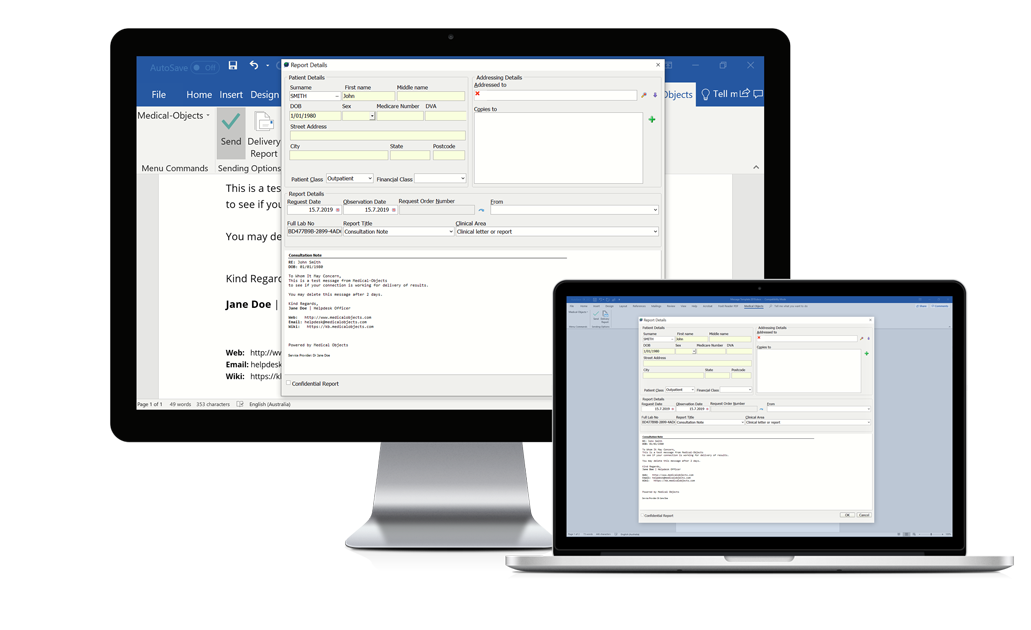 The Medical-Objects Word Plug-in is an add-on for your word processing software, such as Microsoft Word. The Plug-in allows you to send letters directly from Word and most consultation letters can be sent with just a few clicks. All results are delivered in real-time, which means super-fast delivery.
Auditing
At the click of a button, you can see which reports you've sent simply by viewing your Medical-Objects Delivery Report. In fact, you can see all referrals and results both sent and received for up to 3 months!
Support
The Word Plug-in is backed by the Medical-Objects support team. We provide our customers with some of the fastest response times and lowest support costs in the industry. Our experience and confidentiality is the key to ensuring your confidence in our system.
Save Money
No more stamps! No more paper! No more faxing! Your staff can send more letters at less cost, so more time can be spent on important tasks. Get started right away and see the difference it will make to your business.
Fast Setup
Setup is a breeze with the Word Plug-in, it can be completed in just a couple of minutes on any computer. After that, you're ready to start sending letters and enjoying the benefits.
Compatible with Bluechip, Direct Control and Microsoft Word (Windows)